Planned giving is having a moment. Over the next 25 years, Baby Boomers will pass an estimated $30 to $60 trillion on to the next generation. And a large portion of that money is being allocated right now as the Coronavirus pandemic spurs a huge rise in will-making. On FreeWill alone, we saw a 163% increase in wills made in March compared to the previous year.
If there has ever been a time for nonprofits to invest in planned giving, this is it. If your organization wants to secure its financial future both now and in the years to come, you need to get your leadership on board.
Need help convincing them? Download our fact sheet on why planned giving is critical to your organization's fundraising growth.
And if you want to present a more detailed look at the importance of investing in planned giving, download our strategy deck here.
Then, take these four steps to get buy-in on expanding your organization's planned giving program:
1. Emphasize the 57X ROI on planned giving.
When it comes to investing in more tools, processes, or staff to help you grow planned gifts, your organization's leadership is going to want to know the cost and if it's worth it.
The fact is that planned giving offers the highest return on investment of all fundraising types. For every dollar spent on fundraising bequest gifts, you can expect an average return of nearly $57. In comparison, major giving gets a return of $33 per dollar spent and cash gifts only have a return of about $8 per dollar spent.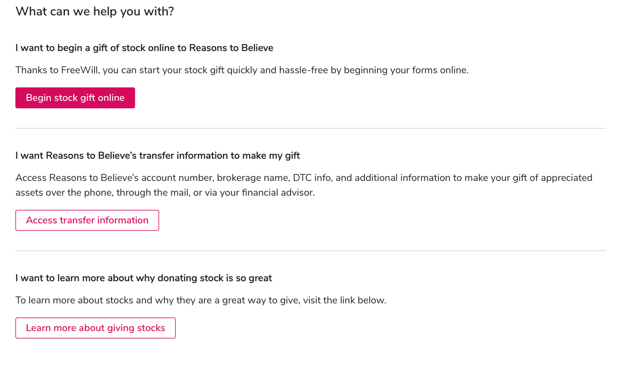 Plus, not only do planned gifts have the highest ROI, but they're often the largest gift a donor will ever make, and many times greater than most annual gifts. The average bequest left to a charitable organization on FreeWill is more than $60,000 while the U.S. average in 2019 ranged from $25,000 to $100,000. This is most likely due to the fact that over 97% of wealth is held in non-cash assets and planned gifts don't affect people financially during their lifetime. In a GivingUSA study, more than half of their survey respondents said the charitable gifts they left in their wills would be the largest donations they'd ever make.
Many organizations receive more than 25% of their annual revenue from planned gifts. Even when other sources of revenue decline, planned gifts actually increase nearly 5% each year — even during a recession. The more planned gifts your organization secures now, the better off you'll be if there is a decrease in other types of giving.
If your organization's leadership is worried about when they'll actually receive those gifts, it's actually not that far away. On average, most nonprofits receive planned gifts within seven to ten years after a donor makes the commitment — only a few years longer than most campaign pledge periods.
2. Enlist a planned giving advocate.
If you have the relationship, try to convince a current board member at your organization to be an advocate for your planned giving program.
Look first for a board member who has already committed to leaving a gift in their will. Ideally, they would be able to speak about why they made a bequest and how they hope it will ensure the future of your organization. And if you can't find a board member, look for other respected colleagues who could advocate for investing in these processes.
Having an advocate on your side who has already made a bequest commitment will help you convince leadership that planned giving is an important investment. These supporters are your organization's highest-affinity donors and passionate about helping your mission thrive both now and in the future.
3. Show how much revenue your organization can raise from planned gifts — both passively and actively.
Knowing the benefits of planned giving is helpful, but you may also need to show your leadership the numbers behind the research.
Fundraising consultants at Moceanic created the formula below to show how organizations can unlock more fundraising revenue by asking for planned gifts. With it, you can calculate your organization's projected planned giving revenue based on your current donor numbers, as well as how much you could receive by investing in more planned giving marketing.
Future bequest value = A x B x C
A = The number of donors who have given two or more gifts to your organization, with at least one of those gifts made in the last 18 months.
B = Your organization's successful pledge rate. This is an estimated percentage of your donor database who will leave a gift for your organization in their will. For most organizations, this ranges from 0.01% to 5%.
C = The average dollar amount of a bequest left to your organization.
Here's how this would look for an organization that doesn't invest any resources into cultivating planned gifts:
A = 10,000 donors who've given two or more gifts, and their last gift was within the past 18 months
B = 0.01% successful pledge rate (very low when not actively seeking bequests)
C = $60,000 average bequest
10,000 x 0.001 x 60,000 = $600,000 in future bequest revenue
While this is a great amount for an organization that's not doing anything to promote their legacy program, the revenue could be so much higher. Here's what an organization with the same stats could achieve if even just 1% of their donors chose to leave them a gift in their will:
A = 10,000 donors
B = 1% successful pledge rate
C = $60,000
10,000 x .01 x 60,000 = $6 million in future bequest revenue
By increasing their successful pledge rate with a small investment in cultivating planned gifts, this organization would receive $5.4 million more than they would otherwise.
4. Outline a clear launch plan for starting or growing your current planned giving program.
To get buy-in from leadership on investing more money into planned giving, you're going to need a plan. The first things you'll need to outline are:
Who will be responsible for leading fundraising efforts (if this isn't already established)
How much more time and resources your organization will need to invest. For example:

Will you need to hire someone? If so, what will it cost?
Will you need new tools to help you bring in bequest gifts? If so, what's the cost and how much time will someone need to devote to using them?

How planned giving will work with other teams, especially communications, to incorporate and market these new asks
Which prospects your planned gift officer will target and why
What your quantitative goals are for your planned giving program. For example:

How many new legacy donors do you want to acquire in the first six months to one year?
How much do you hope to raise in the first six months to one year?

How you can start a legacy society to acknowledge, thank, and steward donors
By outlining the steps you will need to take to grow or establish a planned giving program, you'll be able to show that this isn't just a 'good idea.' It's a concrete project that you can start immediately to produce powerful results.
Get started with planned giving
Now you know how to approach leadership to ask them to invest in planned giving, it's time to get started. Download our planned giving fact sheet via the form on this page and send it to your leadership to get the conversation rolling.